Description
Prefixes & Suffixes Magnets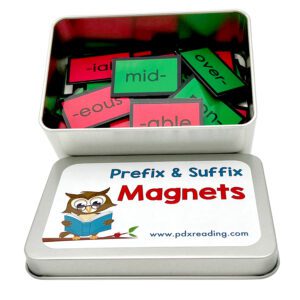 The Magnet Set Includes:
51 Magnets

Color Coded
Each Magnet is 1″ x 1.5″

Magnets Include:

20 most common prefixes and suffixes

Prefixes: anti, de, dis, em, en, fore, il, im, in, inter, ir, mid, mis, non, over, pre, re, semi, sub, super, trans, un, under
Suffixes: able, al, ed, en, eous, er, es, est, ful, ial, ic, ible, ical, ing, ion, ious, ity, ive, less, ly, ment, ness, or, ous, s, ty, y

Tin Case for easy magnet storage
CLICK THE THUMBNAILS BELOW TO VIEW OUR INSTRUCTION GUIDE & DEMONSTRATION VIDEO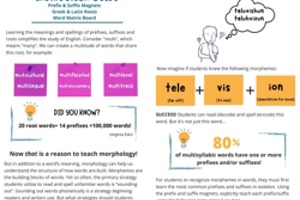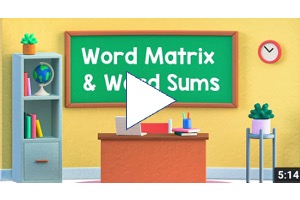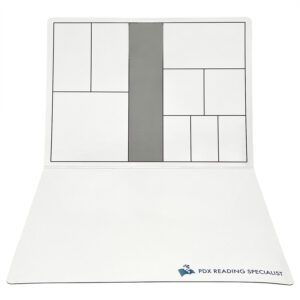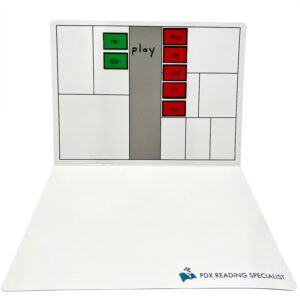 Fold and Go: The Foldable Dry Erase Board unfolds to a spacious 18″ x 12″, but closes to a compact 9″ x 12″ when folded. Great for when you are on the go.
Ready Made Matrix: Write a free base (such as "play") or place one of the magnetic Latin or Greek roots (such as "struct"-SOLD SEPARATELY) in the shaded area. Add prefixes and suffixes to the base to create words.
Use with Dry Erase Markers: Perfect for sharing ideas and getting organized; ideal for home, school, or office
Wipes Clean:The smooth, durable writing surface erases easily.