Description
99 Letter & Sound Magnets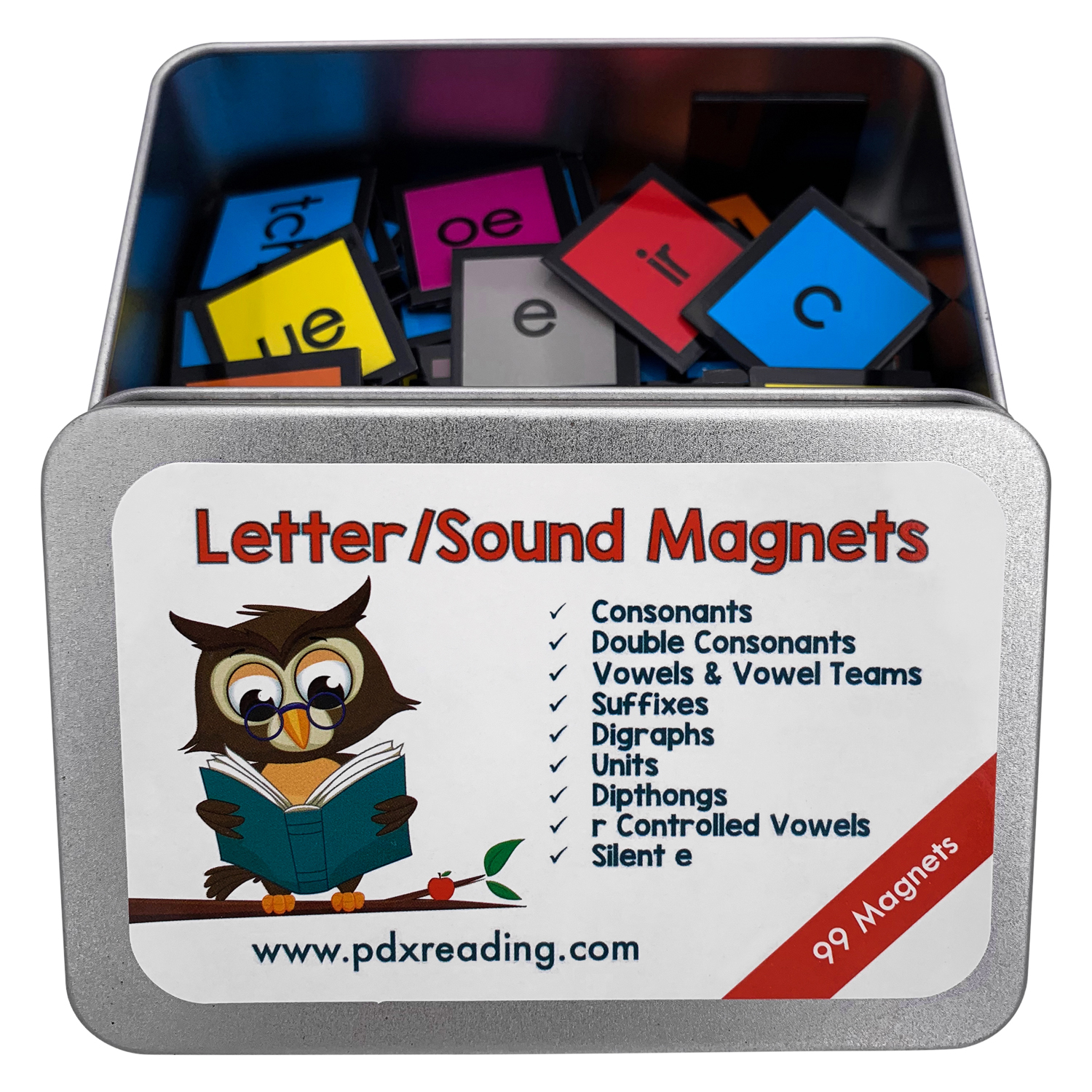 The Magnet/Board Set Includes:
99 Magnets

Color Coded
Each Magnet is 1″ x 1″

Magnets Include:

Consonants
Vowels (includes the letter y as both a consonant and a vowel)
Digraphs (ch, ck, dge, kn, ph, sh, th, tch, wh, wr)
Double Letters (ff, ll, ss, zz)
Units (all, ang, ank, ild, ind, ing, ink, old, olt, ong, onk, ost, ung, unk)
R-Controlled Vowels (ar, er, ir, or, ur)
Dipthongs (au, aw, ew, oi, oo, ou, ow, oy, ue, ui)
Vowel Teams (ai, ay, ea, ee, ie, igh, oa, oe, ow)
Suffixes (ed, er, es, est, ful, ing, less, ly, ness, or, s)
Silent e

Tin Case for easy magnet storage
Fold and Go: The Foldable Dry Erase Board unfolds to a spacious 18″ x 12″, but closes to a compact 9″ x 12″ when folded. Great for when you are on the go.
Great for Posting:These versatile dry-erase boards double as a magnetic bulletin board. Attach items like papers and photos directly onto the board's surface
Share Ideas/Get Organized: Dry Erase Board provides plenty of space for notes, messages, to-do lists, and more. Can be used both horizontally or vertically.
Use with Dry Erase Markers: Perfect for sharing ideas and getting organized; ideal for home, school, or office
Wipes Clean:The smooth, durable writing surface erases easily.