Description
Greek & Latin Roots Magnets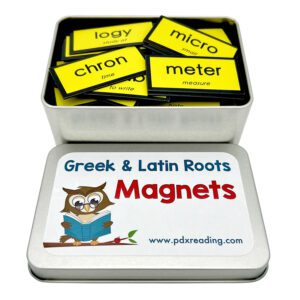 The Magnet Set Includes:
67 Magnets
Magnets Include:

Greek Root Words: anthropo, auto, bio, chron, dyna, dys, gram, graph, hetero, homo, hydr, hyper, hypo, logy, meter, metr, micro, mis, miso, mono, morph, nym, phil, phobia, photo, phos, psuedo, psycho, scope, techno, tele, therm
Latin Root Words: ambi, aqua, aud, bene, cent, circum, contra, counter, dict, duc, duct, fac, form, fort, fract, ject, jud, mal, mater, mit, mort, multi, pater, port, rupt, scrib, script, sec, sect, sent, spect, struct, vid, vis, voc.

Below each root word is a brief definition of the root.
Works in conjunction with the Prefixes & Suffixes Magnet Set and the Foldable, Magnetic Receptive Dry Erase Word Matrix Board (both items are sold separately)
Tin Case for easy magnet storage
CLICK THE THUMBNAILS BELOW TO VIEW OUR INSTRUCTION GUIDE & DEMONSTRATION VIDEO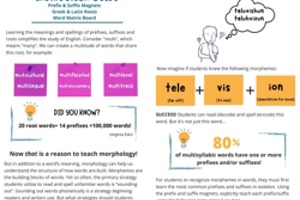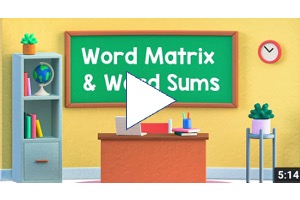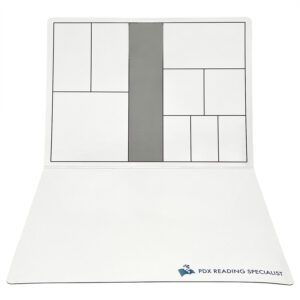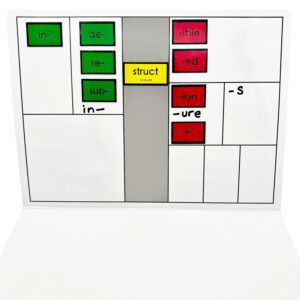 Fold and Go: The Foldable Dry Erase Board unfolds to a spacious 18″ x 12″, but closes to a compact 9″ x 12″ when folded. Great for when you are on the go.
Ready Made Matrix: Write a free base (such as "play") or place one of the magnetic Latin or Greek roots (such as "struct") in the shaded area. Add prefixes and suffixes to the base to create words. Magnets sold separately.
Use with Dry Erase Markers: Perfect for sharing ideas and getting organized; ideal for home, school, or office
Wipes Clean:The smooth, durable writing surface erases easily.