Description
Phonics Dice
Short Vowels (Closed Syllables)

Improve Reading Skills one ROLL at a time!
Is your child experiencing difficulty in reading, spelling or forming words?
When kids have trouble reading, it does not mean that they are not smart or too lazy to learn. Some children take longer than others to develop reading skills. If your little one is having problems reading, spelling or forming words, don't just give up right away. They may need more support and additional materials so they can improve.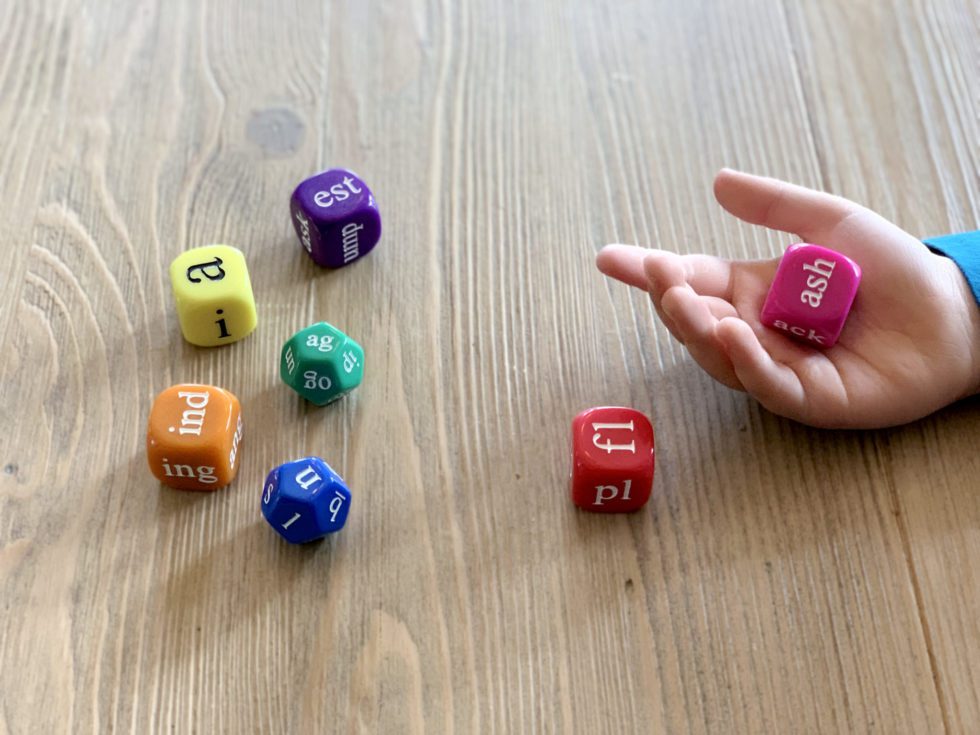 Our alphabet dice feature an assortment of letter combinations, allowing you and your child to form a variety of words with every roll. Unlike ordinary phonics cubes, the letters on our dice are engraved, not printed, to ensure that they won't rub off or fade over time.
These reading dice make a great gift for parents who are looking to help their child improve their vocabulary, reading and word-forming skills. The package comes with an instruction sheet which shows you the multiple ways of using the dice set.
Game Boards are NOT included
✅ IMPROVE KIDS' READING & SPELLING SKILLS – By rolling the dice, you get to form a variety of short words together with your student. This is a great way to practice simple language forming at play.
✅ THOUSANDS OF WORD COMBINATIONS – Each pack comes with 7 color-coded phonics dice that will allow you and your child to form countless words, building your kid's vocabulary and comprehension.
Yellow:    a, e, i, o, u

Red:  cl, fl, pl, sl, sn, tr

Pink:  ack, ash, ath, ick, ish, ush

Purple:   and, ask, elt, est, ump, unt

Orange:  ang, ind, ing, ink, old, olt

Blue:  b, d, f, h, j, l, m, n, p, r, s, t

Green:  ag, ap, at, en, et, ig, ip, og, op, ot, ug, un
✅ FUN LEARNING ACTIVITIES – Our reading dice provide educational moments as you spend quality time with your child. Both of you will enjoy while the little one learns how to read and spell new words.
✅ DESIGNED FOR CHILDREN – These large, 25mm dice are twice the size of normal dice, ensuring they fit well even in younger students' hands. Their bright colors also guarantee that they won't get lost very easily.
✅ BUILT TO LAST – Many alphabet dice are made of soft foam, which easily falls apart and chips off. Ours is made of solid materials, with letters and sounds engraved instead of just printed on.
Need more time to make up your mind? Check out more features of our dice set right here:
✅ Enjoy endless hours of learning and fun
✅ Free velvet bag for easy storage
✅ Keeps your kid mentally active
✅ Suitable for indoor and outdoor use
✅ Excellent teaching resource for parents and teachers