Description
DYSLEXIA TOOLKIT
LEVEL 1, 2 & 3 COMPLETE SET
This bundle comes complete with all three levels of the Dyslexia Toolkit.
Dyslexia Toolkit Level 1
Phonemic Awareness & Alphabet Knowledge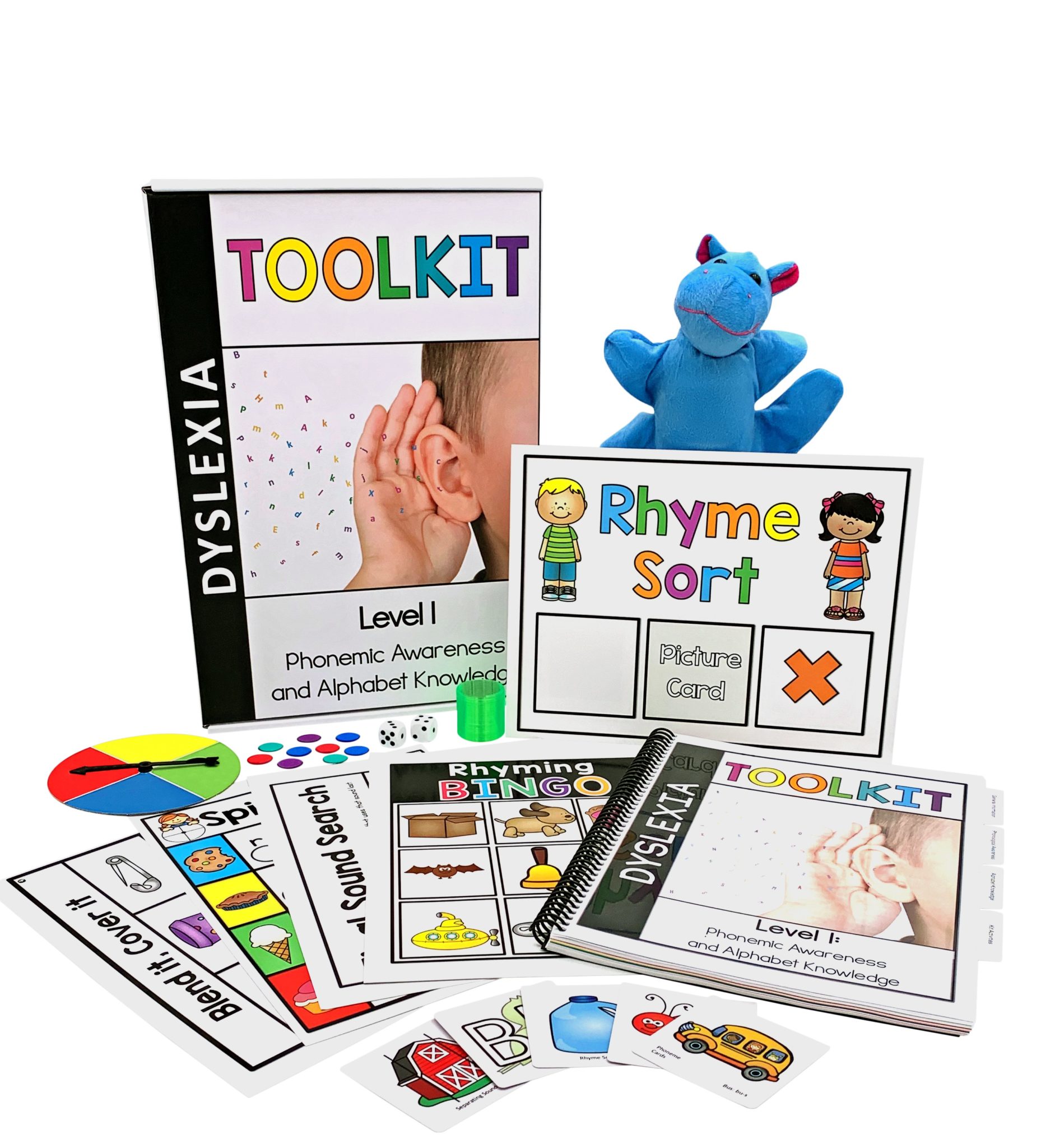 The Dyslexia Toolkit Level 1 is intended for students in Pre-K, K, and 1st grade, and focuses on the pre-reading skills of Phonological Awareness and Alphabet Knowledge. Phonological Awareness is a necessary skill for students to master before they can learn how to sound out words. It includes skills such as isolating, blending, and segmenting sounds. Alphabet Knowledge is more than just knowing the letters and sounds of the alphabet. It is about knowing those letters and sounds automatically. This is the foundation for putting letters together to form words.
THE DYSLEXIA TOOLKIT LEVEL 1……
IS GREAT FOR HOME & SCHOOL – Learning can happen anywhere. We designed our tool kit for use with both homeschool and classroom settings. The toolkit can be used in both one-on-one and group sessions.

INCLUDES FUN & ENGAGING MATERIALS – Your child deserves the most creative learning aids to address dyslexia. Our fully colored cards, games and bags are made of durable and long-lasting materials.

CAN BE USED BY CHILDREN OF ALL AGES – Although the Dyslexia Toolkit targets children ages 4 to 8 years old, older kids who struggle to read can also use it.

HAS EASY TO FOLLOW INSTRUCTIONS – There are no special requirements or training needed to be able to use these tools for teaching. Each kit contains a handbook with all the information you will need.  Better yet, once a student knows how to "play" these games, they can practice on their own.

IS A FANTASTIC VALUE – Did we mention that our tool kit is a fraction of the price of other curriculum?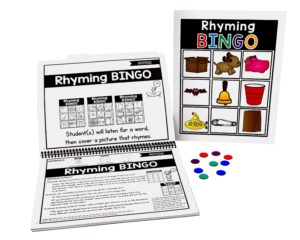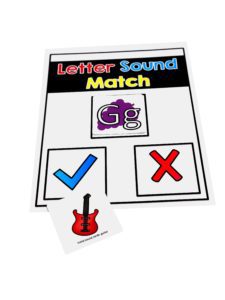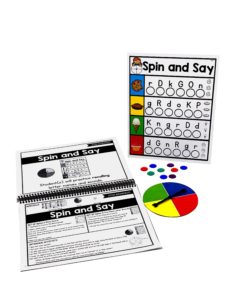 THE DYSLEXIA TOOLKIT LEVEL 1 INCLUDES:
Information about Dyslexia and How the Brain Learns to Read

Easy to Use Instruction Manual

396 Picture Cards

50+ Game Boards w/ Playing Pieces

Fun Anytime, Anywhere Activities

Bags for easy Organization and Storage
Dyslexia Toolkit Level 2
PHONICS & WORD STUDY
The Dyslexia Toolkit Level 2 is designed for students who have mastered the skills in the Dyslexia Toolkit Level 1, or are in kindergarten and above who need intervention in reading. The Dyslexia Toolkit Level 2 focuses on beginning to sound out words, reading, and word study. Students learn how to read, spell, and write words and sentences containing basic phonics concepts. 
Skills include:
Consonant-Vowel-Consonant Words (3 letter words with short vowels)

Digraphs with Short Vowels

Beginning Consonant Blends with Short Vowels

Ending Consonant Blends with Short Vowels

Words with Double Consonants (<ff>, <ll>, <ss>, <zz>)

The sound /k/ at the beginning of words (when to use the letter <c> and when to use the letter <k>)

The sound /k/ at the end of words (when to use the letters <ck> and when to use the letter <k>)

The sound /ch/ at the end of words (when to use <tch> and when to use <ch>)

Triple Blends and Digraph Blends

-ng and -nk words

Glued sounds: old, ost, olt, ind, ild, all

This toolkit also introduces students to suffixes. Suffixes lessons include: -s, -es, -ed, -ing, and the doubling rule
Dyslexia Toolkit Level 2 also includes the phonological skills of blending, segmenting, and manipulation.
 

Dyslexia Toolkit Level 3
PHONICS & WORD STUDY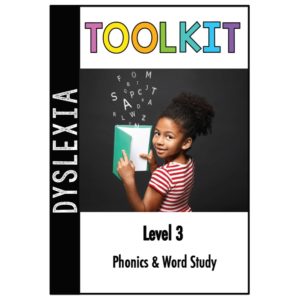 Toolkit Level 3 has everything an educator, parent or tutor needs to provide instruction and practice with phonics and word study skills. Skills are introduced in a logical sequence, building upon previously learned skills. Toolkit Level 3 is appropriate for students who can read and spell words with closed syllables (short vowels with digraphs and consonant blends).

Included in the Dyslexia Toolkit – Level 3:
Instructor's Manual with over 20 lesson plans covering phonics and word study skills.  Skills include:

Open Syllables
Y as a Vowel (When the letter <y> makes the long /i/ sound)
Vowel-Consonant-e ("Silent e" Words)

a_e, i_e, o_e, u_e
<ce>
<se> and <ze>
<ge> and <dge>
<ve>

Vowel Teams (When two vowels make one long vowel sound)

Long a: <ai>, <ay>
Long o: <oa>, <ow>, <oe>
Long e: <ea>, <ee>
Long i: <igh>,  <ie>
Other sounds of <ea>

Suffixes:

Dropping the Silent e (Adding vowel suffixes to VCe words)
-er and -est
-less and -ful
-ly and -ness

This toolkit also introduces students to homophones

114 page Student Workbook reinforces each lesson plan.

Note: Toolkit includes one Level 3 Student Workbook and is a key component of the lesson plans. If using with a group or a whole class, each student should have their own workbook. Additional workbooks are sold separately.

Advanced phonogram flash cards
Letter and sound magnets with a storage tin and a foldable, magnetic dry erase board
5 card decks to practice fluency at the word, phrase, and sentence level
7 "Roll & Read" dice with a red velvet pouch for easy storage
Full-color game boards to use with the dice set
Phonic display boards to use with phonics lessons
STILL HAVE QUESTIONS…….
CAN WE ANSWER ANY MORE QUESTIONS ABOUT THE DYSLEXIA TOOLKITS?
Q: Do I need an educational background to teach this toolkit? 
Absolutely not! Parents are a child's first (and often, best!) teacher.  Therefore, we created this toolkit, so that a parent can support their child's learning.
Q: What setting is the Dyslexia Toolkit intended for?
The Dyslexia Toolkit can easily be used at both school and at home.  The toolkit is ideal for both group or individual settings.
Q: Can I use this toolkit for students who are NOT dyslexic?
YES! The foundational skills required to become a skilled reader are the same for all children.  However, those children with the warning signs of dyslexia require more intensive instruction. 
Q: Can the toolkit be used by more than one parent/teacher?
The toolkit is designed to be used by one parent or teacher at a time.  Unfortunately, sharing materials often leads to lost materials.  
Q: How did you decide on the price of the Dyslexia Toolkits?
In order to make learning engaging and fun, high quality materials are a must.  Every game board and picture card that your student sees is printed in vibrant colors, and on heavy duty card stock so that it is long lasting.  Although we could have cut costs by printing these in black and white, or on lighter weight paper, we feel that kids deserve the best materials.  Also, we will mention once again, that our toolkits are a fraction of the cost of other curriculum.
Q:  What if I don't like the Toolkit?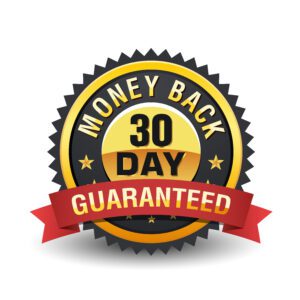 We have an old-fashioned, 30 day money back guarantee! (Please see our returns policy for full details).        
Do you have more questions?  If you still have questions, please do not hesitate to reach out to us at info@pdxreading.com, and we will make sure to get back to you as quickly as possible.
Help your child become a CONFIDENT and CAPABLE learner! Add the Dyslexia Toolkit Level 1 & 2 Bundle to your cart TODAY!
Free Shipping is available only in the continental United States.  For customers in Alaska, Hawaii, and throughout the rest of the world, please use the calculated shipping rate found at checkout.